TCTOP – Milham Farm Orchards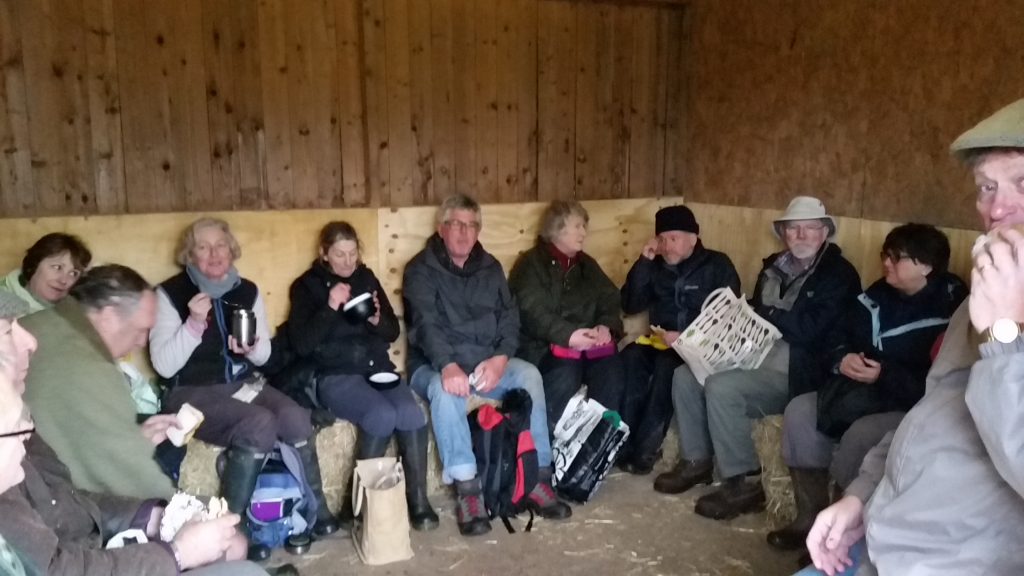 This is one of our Alfrick orchards and very popular with volunteers, thanks to it's hospitable owners and it's lovely location. The area was once at the heart of Worcestershire's cherry growing industry and sits amidst fields long cleared, with only lone survivors of this trade. Cherry orchards are now very rare in the County, partly because tall cherries are almost impossible to harvest.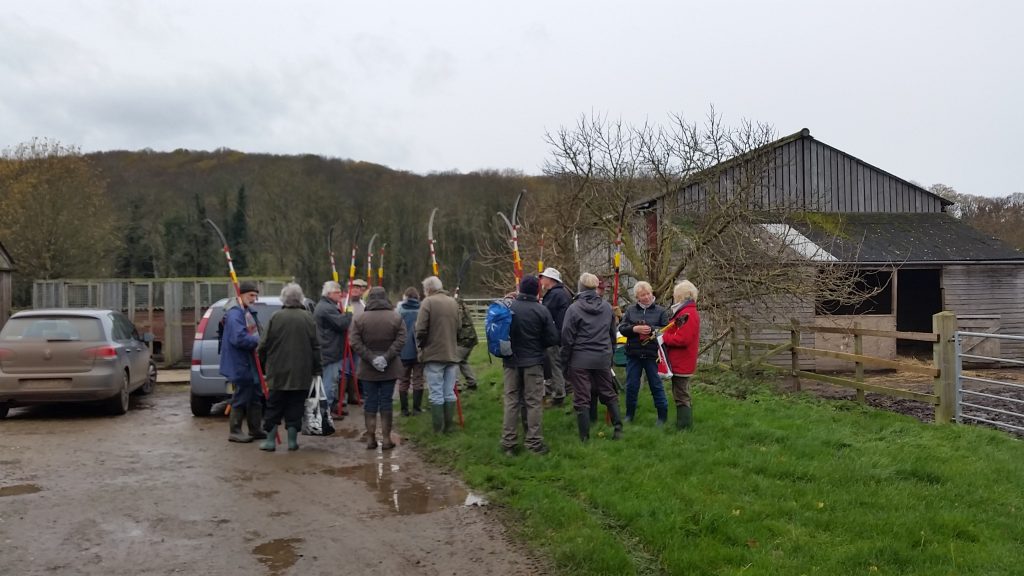 We've been working in the mixed orchard on the farm, clearing undergrowth and carrying out some much needed pruning to the trees which were in need of thinning. This is one of the first orchards we worked in and it taught us some valuable lessons about dealing with large quantities of brash – far too much for our usual wildlife wood piles.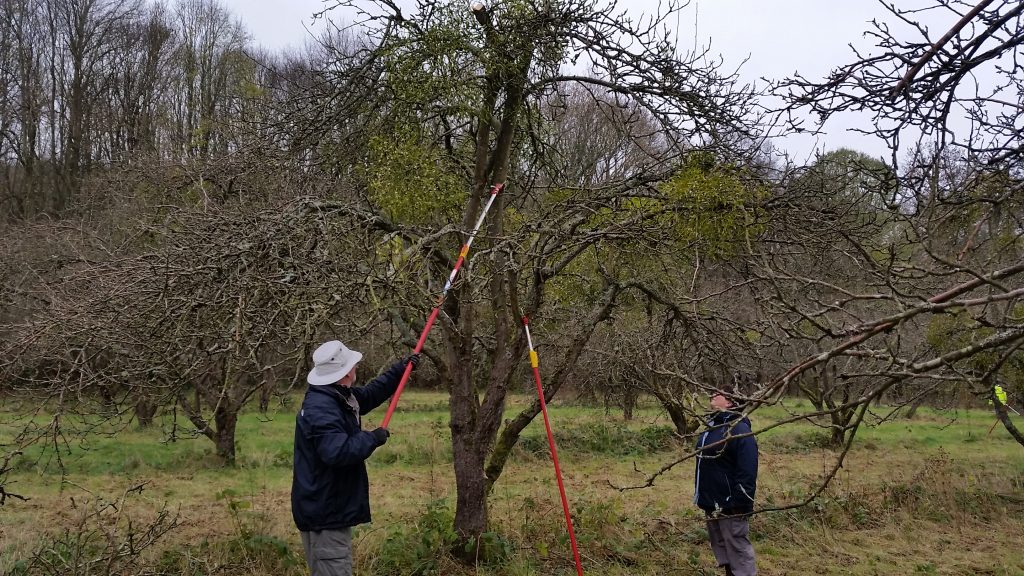 Once clear it created a lovely space and ideas for making the orchard pay it's way – always a plus in terms of people keeping them. The crop has been excellent since the pruning work was done and the clearing has helped display the lovely daffodils in Spring, once planted as a 'catch crop' in this area, along with soft fruits.
The final stage of work here involves planting out some trees which volunteers grafted at a TCTOP workshop last year and then, and perhaps most excitingly, re-planting an area with tall cherries. The owners would like to contribute to bringing back the beautiful Spring blossom to the Alfrick hills, even if the fruit eventually goes to feed the birds!