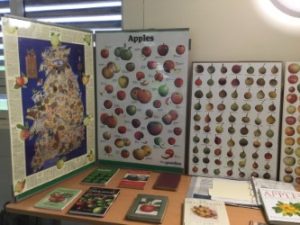 Understanding the heritage of traditional orchards is about more than the cultivation of the trees and fruit.
The Biodiversity of each orchard is unique and essential to maintaining its good health and productivity. Fruit growers have long understood the importance of maintaining crop diversity because it supports a range of creatures and plants which are essential to the orchards' long term growth.
Our volunteers carried out extensive surveys in our orchards to identify as much of this rich biodiversity as possible.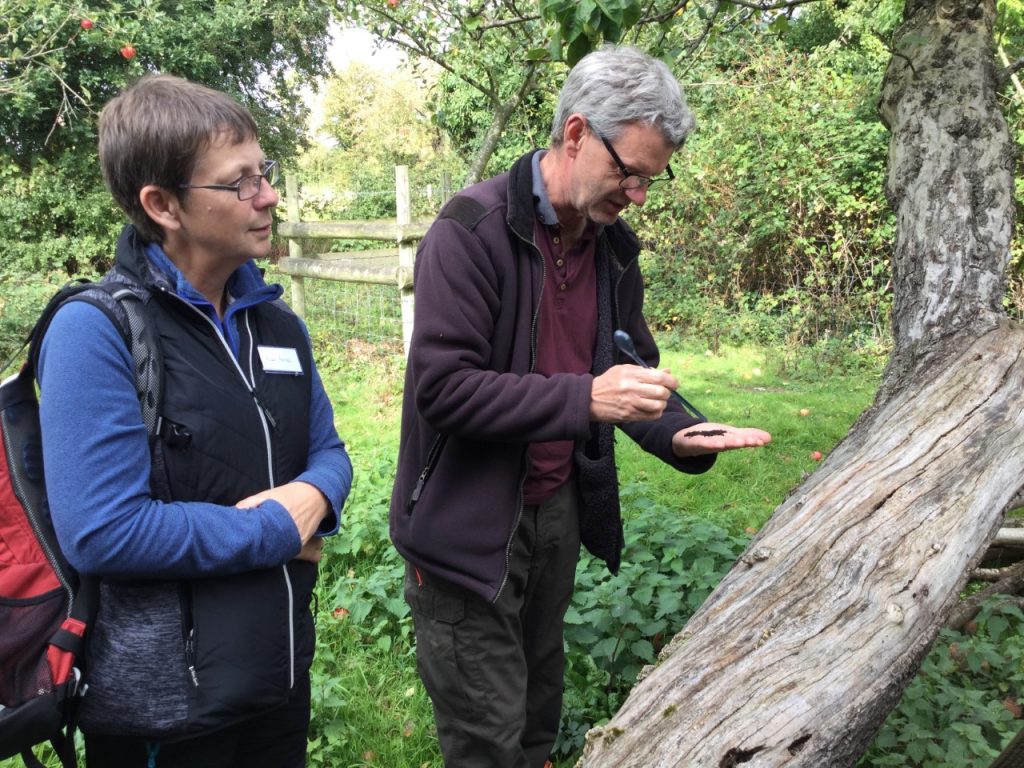 Research
Orchards need people in order to thrive. We worked with local historians to understand the social history and economic importance of our orchards since the Middle Ages.
A local historian compiled a set of historical gazetteers about our orchards which describe what archaeological and archive resources survive. We also referred to 18th and 19th century orchard reference books, compiled by pioneering botanists.
Publications
Using this historical material, our project partners have published new additions to existing guides.
These books describe the apples, pears and plums grown in the Three Counties. They also include short histories of associated orchard trades, both ancient and modern.
See the following pages for: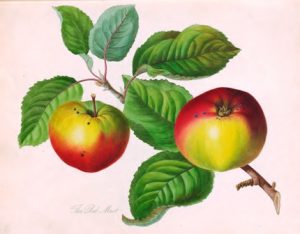 Sharing
We worked hard to share our new understanding of the heritage of traditional orchards with other volunteers, orchard enthusiasts, naturalists, local residents, and specialist professionals.
Actually – it wasn't hard work, but a joy! We've been delighted to have provoked so much interest at local events, orchard open days, training workshops and our Big Event: The Stone Fruit Conference at Hartpury College on 19 August 2017.
"One of the great threats to old orchards is a lack of skills and understanding. TCTOP has successfully upskilled a good number of orchard custodians in an attempt to address this. One of the key activities has been the writing and publishing of several orchard books and guides. A fantastic legacy for the project and one that inputs to the national knowledge set."
Wade Muggleton, Marcher Apple Network