The project is now over, our practical work is complete and we not only met almost all of the targets which the Heritage Lottery set for us, but did much more besides.
In the words of one of our volunteers ' it was an amazing project, covering everything from working in orchards to saving lost varieties, exploring orchard history and heritage and getting to know all the wonderful people across the Three Counties who do so much to fly the flag for traditional orchards'.
The Three Counties orchards
Traditional orchards, with their tall trees standing in pasture, are a much loved part of our landscape in the Three Counties of Gloucestershire, Herefordshire and Worcestershire.
Today though the picture is somewhat different. Over 80% of our traditional orchards have vanished locally as farming practices have changed and land has been cleared or developed.
As orchards are lost, so too are local fruit varieties, associated wildlife and our skills in looking after them. As a result, those which remain are often under-used or unmanaged.
One third of the UK's surviving traditional orchards are in the Three Counties – just 31 precious square miles in Gloucestershire, Herefordshire and Worcestershire.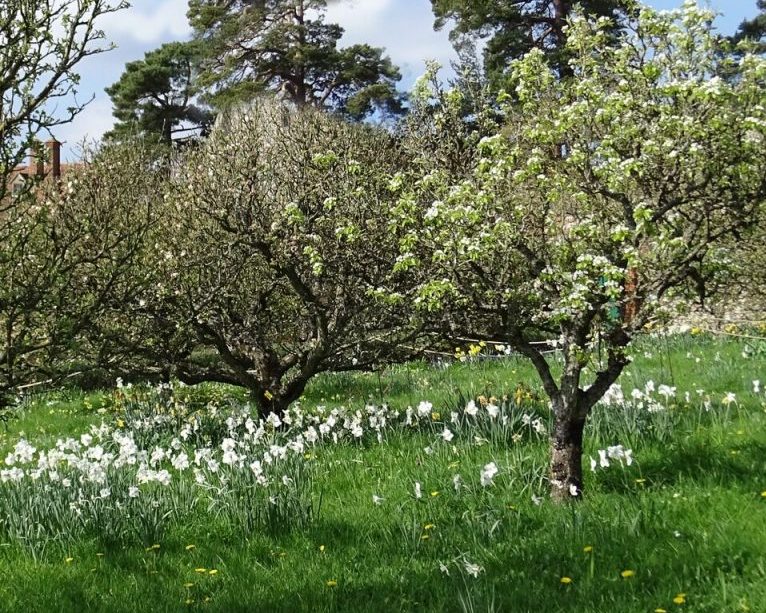 Orchards need people
There's no getting away from it – orchards need people to keep them healthy and productive