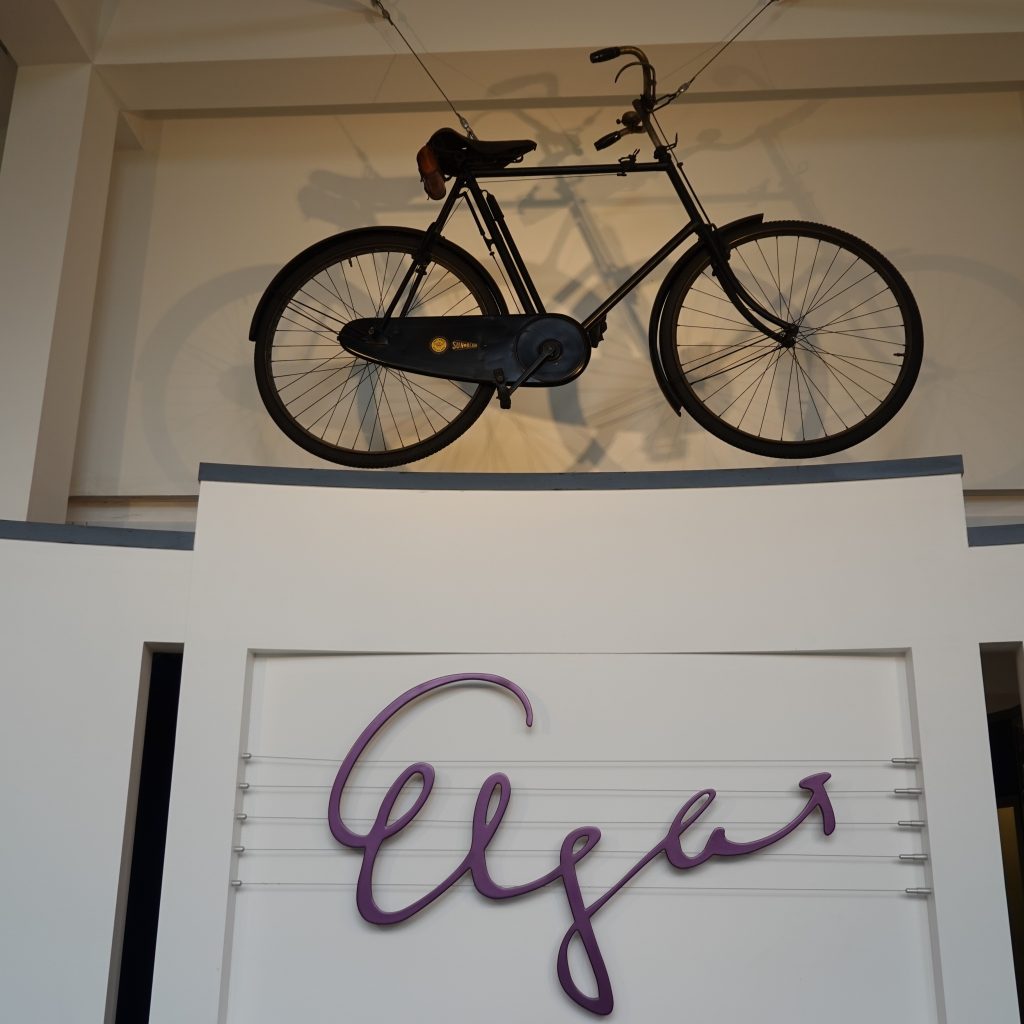 Cycling in this area, despite its hills, has had many devotees, from Sir Edward Elgar on his bike 'Mr Phoebus', to modern day medal winning cyclists. We have range of routes below, to suit your abilities and aspirations.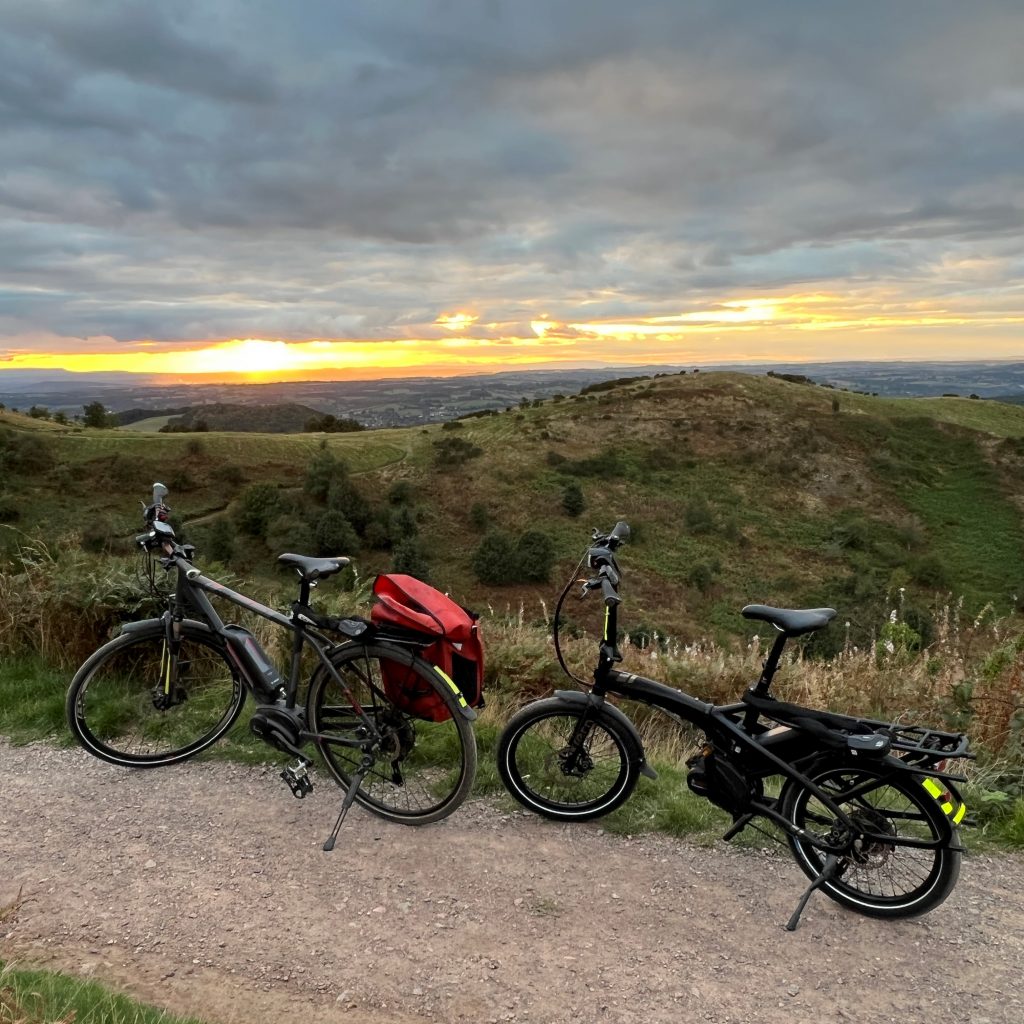 Off Road Cycling in the AONB
If off-road cycling is more your interest, The Malverns Off Road Cycling Maps can be purchased from local Tourist Information Centres, bookshops or cycle shops. These feature 14 routes.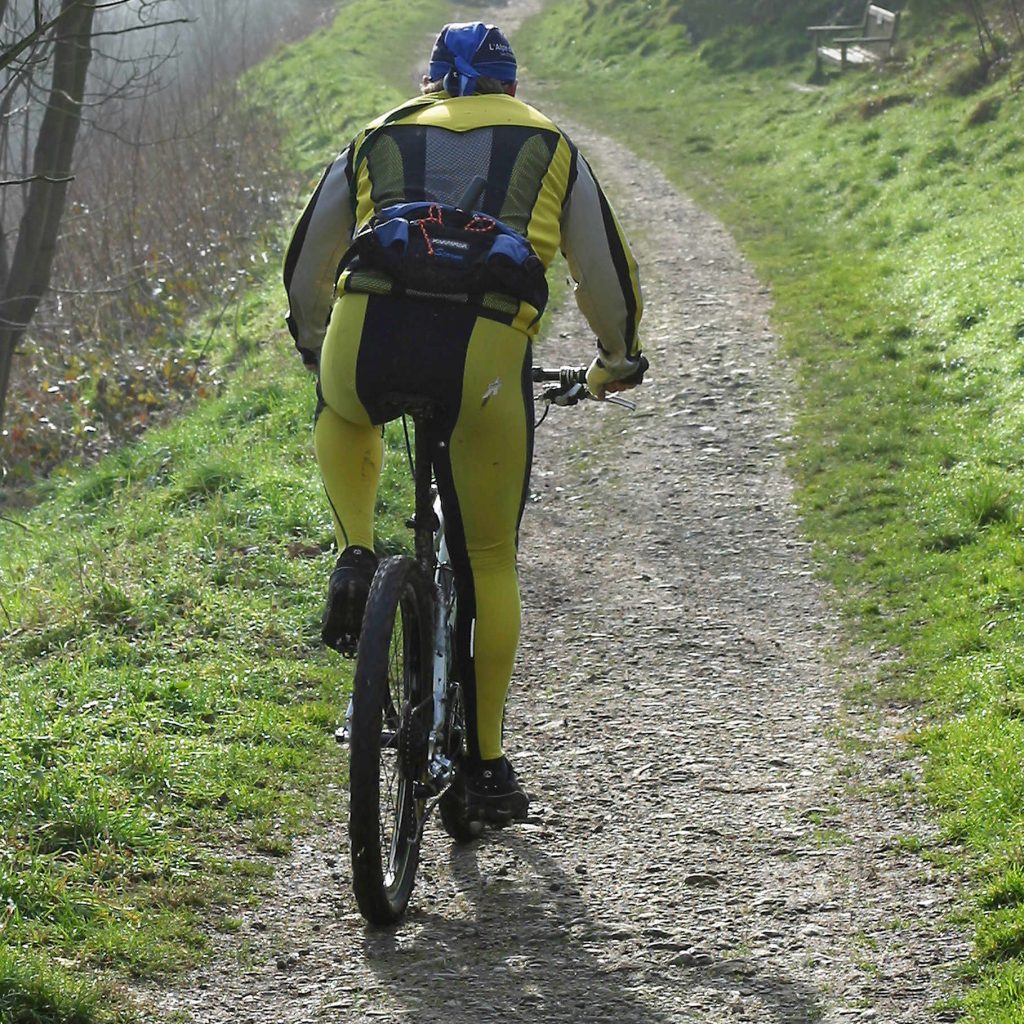 Off Road Cycling on the Hills
There are also three signposted mountain bike trails on the Malvern Hills. The guides and maps can be downloaded from the Malvern Hills Trust website, or picked up at Tourist Information Centres.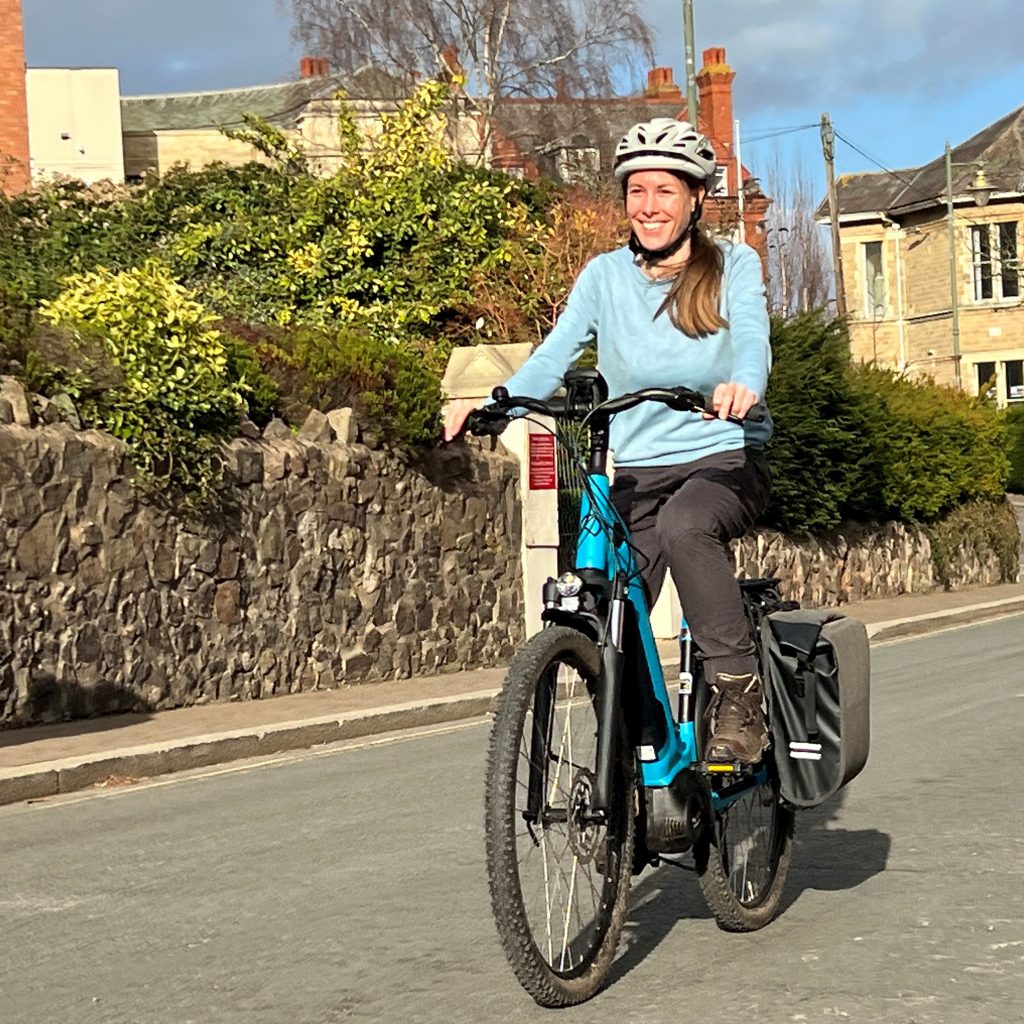 Electric Bike Hire
If the hills are too much for your legs alone, we've helped to support the Malvern Hills Car Club to set up a scheme where you can try out an electric bike called Test before you Invest.
Whether you wear tweed, like Elgar, Lycra like cycling athletes, here are a few courtesies that all cyclists should be guided by.
Please only cycle on bridleways and public roads. It is illegal to cycle on the footpaths.
Please do not ride on archaeological monuments including the British Camp, Shire Ditch and Midsummer Hill.
Always give way to walkers and horse riders.
Be courteous and patient with other path users who may be moving more slowly than you.
Be courteous and patient with other path users who may be moving more slowly than you.
Cycle at a sensible speed.
Be particularly careful at junctions, bends or other blind spots where people could appear without warning.
Use your bike bell, or call out to avoid surprising people. Don't assume people can see and hear you.
The Hills can be busy at weekends and bank holidays and you may enjoy your ride more by cycling outside of the busiest periods.