Ledbury Poetry Festival Walks 2022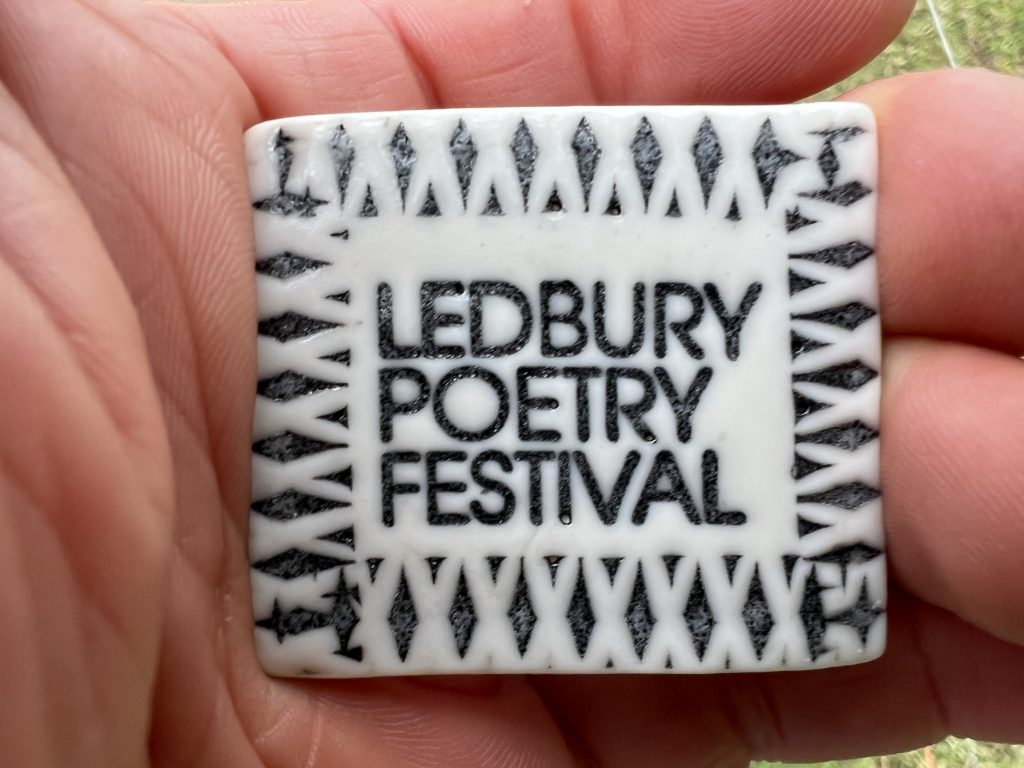 Words are just one of the ways in which our inner mindscapes escape to the outside world, providing insights into who we are, and our relationship to our natural environment. We joined with Ledbury Poetry Festival this year, to take well-known authors into our sensational countryside, with visitors who wanted to feel the seen, through their works. We are hoping to produce a short video of all the events, but in the meantime, here's what we did in the stillness of photos and words.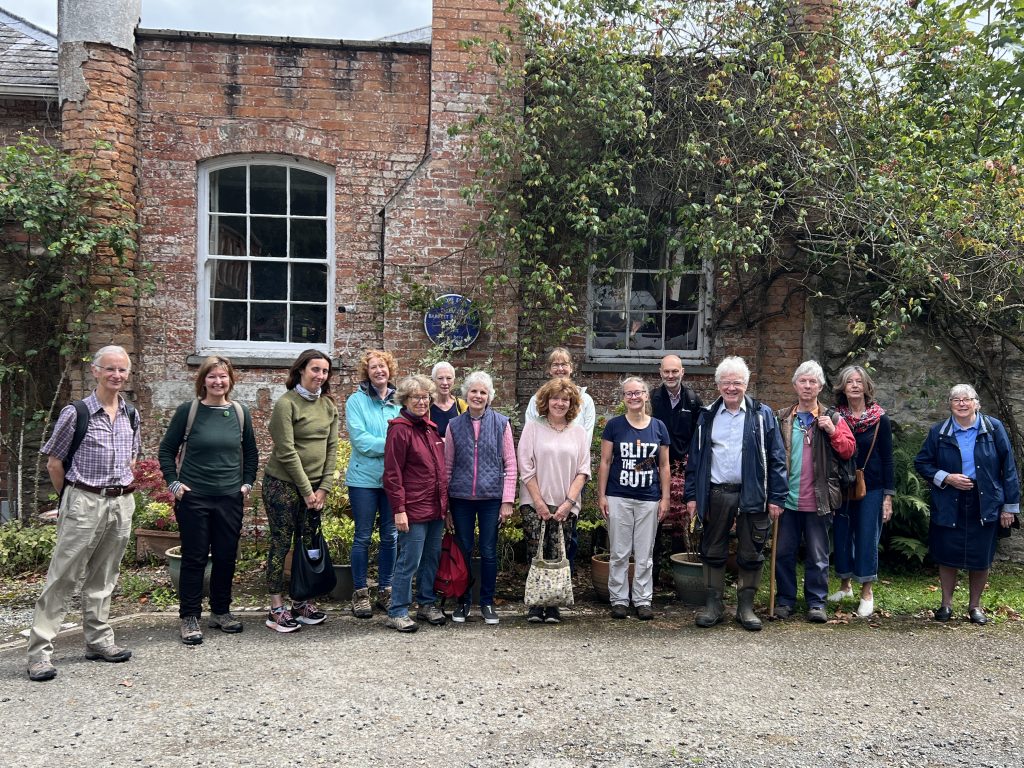 Fiona Stafford at Hope End.
Fiona has written several books about the cultural context of trees and flowers in our countryside. We visited Hope End, just outside Ledbury, that is not only the childhood home of poet Elizabeth Barrett Browning, but is surrounded by mature, and exotic trees. Beneath these trees, Fiona told their stories.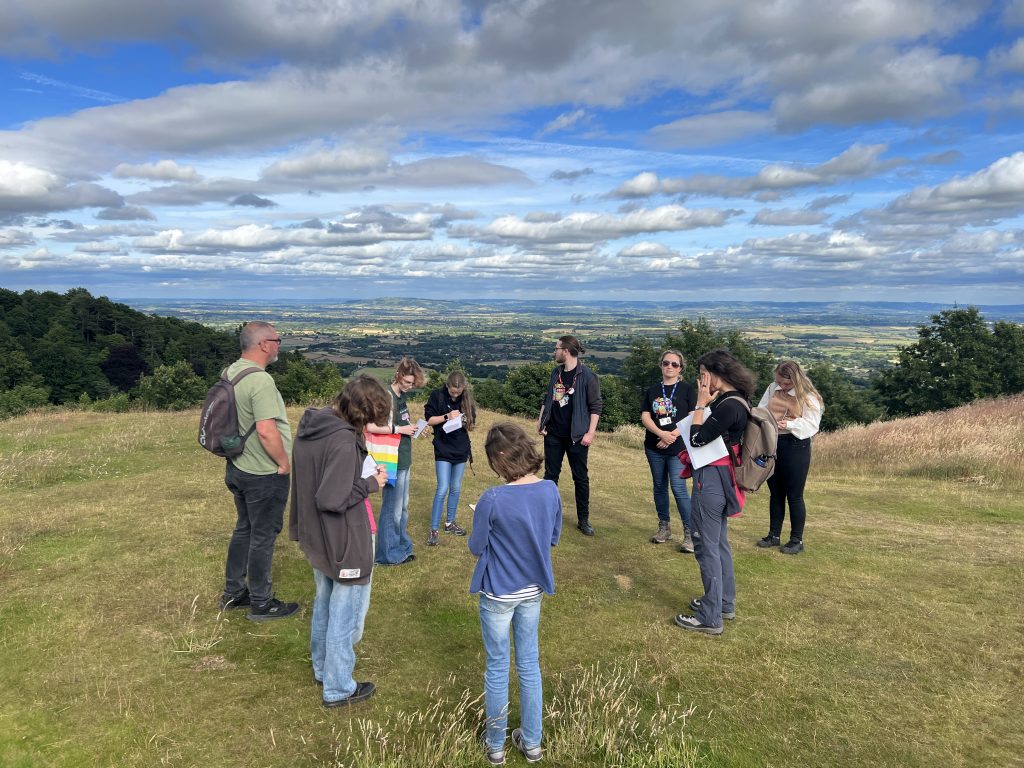 Young Poets on British Camp with Sara-Jane Arbury.
Local poet Sara-Jane, and David Armitage, took young poets onto British Camp to tell them both high and tall tales of what happened there. Sara-Jane helped the group to work them into words, and here are some of the poems created.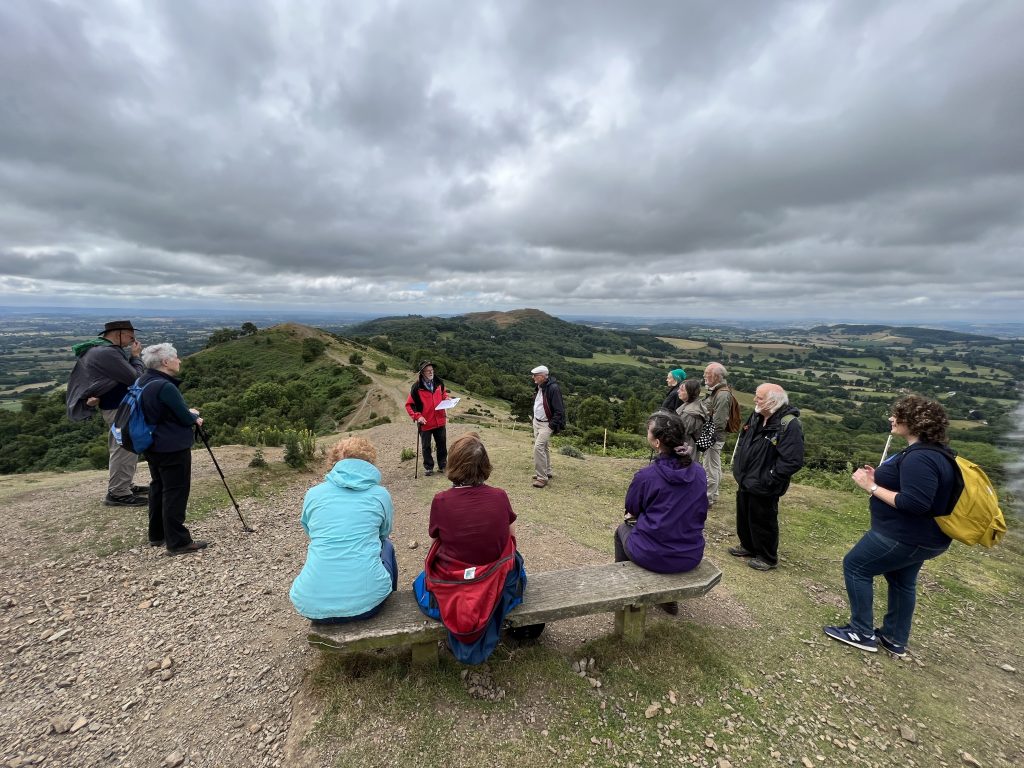 Elgar Country on the Hills with Peter Sutton.
Peter read from his recent collection of poems, Elgar Country which brings to life, in words, rhythm and rhyme, Edward Elgar's profound relationship with his spiritual home.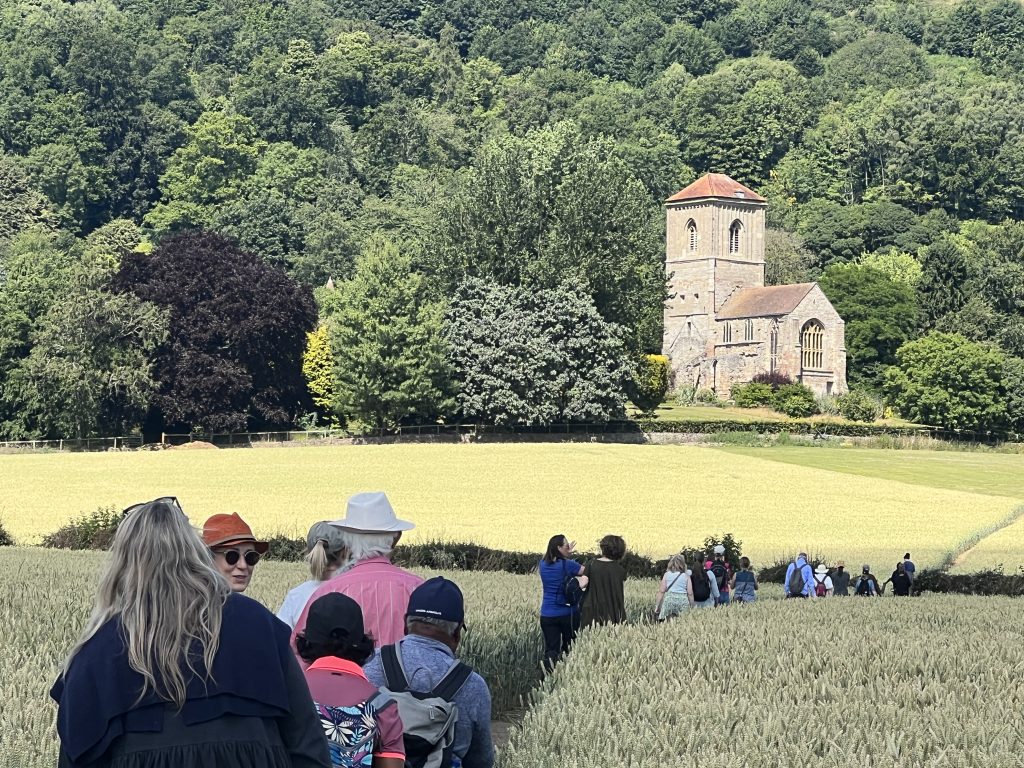 Pilgrimage to Little Malvern Priory with Catherine Swire
Catherine has recently published her book of poems Soil , about understanding trauma through careful reading of the landscape. Catherine has walked some of her ideas with Clare Balding in Ramblings, but for us she led a walk to a warm welcome in a cool Priory, on a hot day.